Celebrating LGBT History Month 2022: What LGBT History Month is and why it matters regarding BAME and LGBT+ communities interaction – a short article by the LGBT+ Network for Change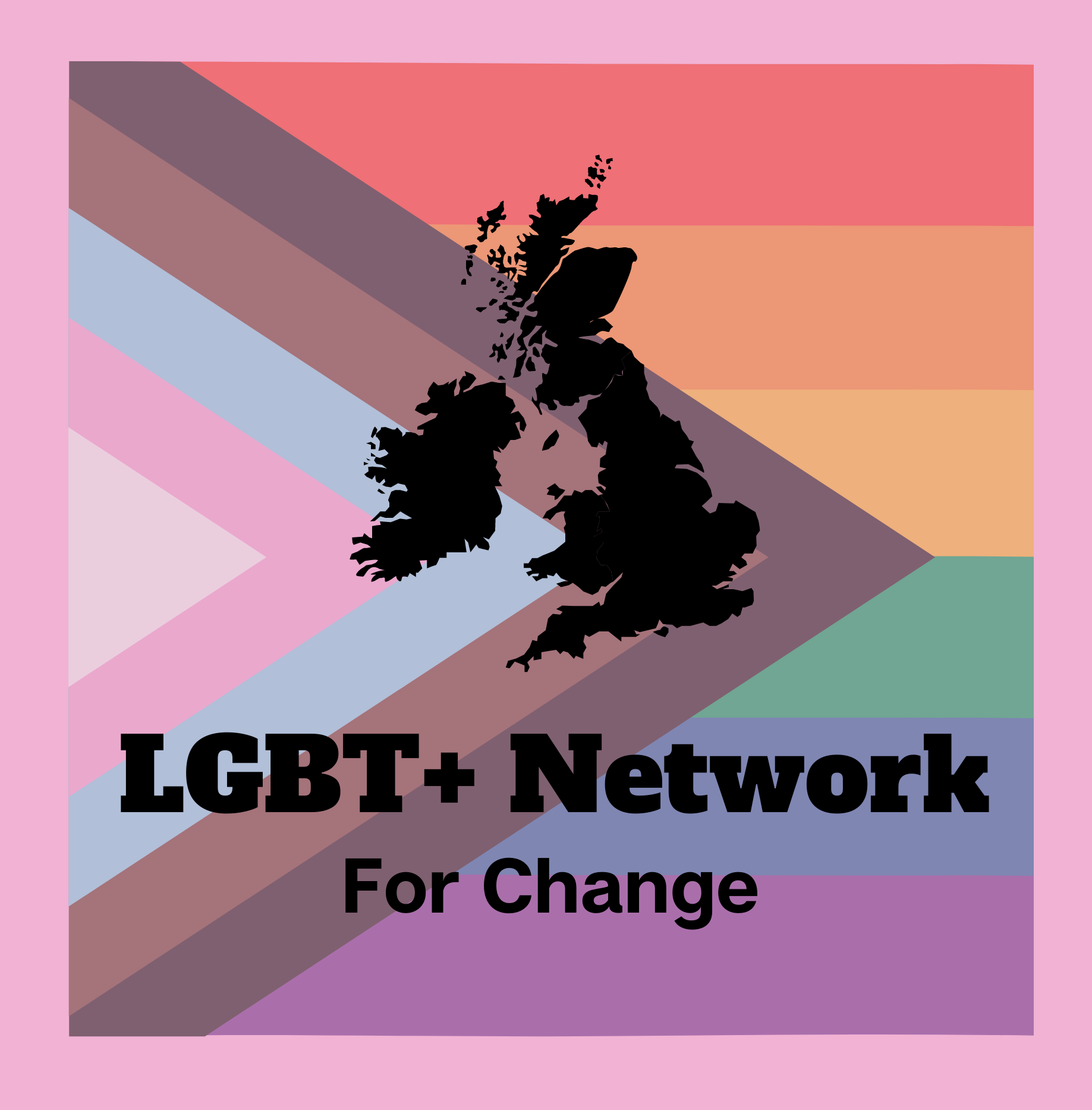 The LGBT+ Network for Change —https://lgbtnetwork4change.com/ — (LGB&T Dorset Equality Network), is pleased to provide this article for Dorset Race Equality Council (DREC) on the occasion of LGBT History Month 2022.  The theme of this year's LGBT History Month is Art. 
We wish to on this occasion, record on an this year's LGBT History Month theme of the Arts, to provide reference to another direct, meaningful, project in the education (FE) sector that has lead to true and very positive change, including from its local Bournemouth and Poole origins leading to national level influence.
Concerning this, this year marks ten years since the 'Time for Change – NOW! Anti-Homophobia Olympics Legacy Exhibition Project' — http://ahs-exhibition2012.co.uk/ — took place.
This project took place in 2012 at Bournemouth & Poole College's Art & Design Department (North Road Campus) with subsequently the Network's principal initiator, Alan Mercel-Sanca, as the client: the exhibition went on to achieve national level importance, including featuring the pull up panels designed by the 25+ BPC Arts & Design Department students under the brilliant guidance of the department's teachers and lecturers, at the National Football Museum in Manchester, and inspiring the Stonewall organisation in aspects of their work. This project transformed the college's support and engagement on LGBT and LGBTQ engagement and support, leading as well to extensive mental health benefits for those taking part and across most of the BCP staff and students community.
We conclude this article with an Arts theme, in announcing news of a project, about to commence, that is a true successor of the Bournemouth & Poole College exhibition project.
The Network is therefore delighted to announce that we are working with Bournemouth University, through its Events Management team on a new LGBT+ inclusion and anti-prejudice arts related educational project. This concerns work we are currently undertaking with our friends at Dorset Race Equality Council (DREC) on profiling the special support needs and counteraction of anti-LGBT prejudice and racism challenges our Black And Minority Ethnic (BAME) LGBT+ community face.
The benefits of the project will involve combined DREC and Network support to our pan-Dorset BAME LGBT community, with the initiative having broader potential national level importance. At more detailed real day to day life level the project will lead to seeing through this collaborative Network – DREC initiative, progressively at workplace (such in NHS hospitals, in offices, in shops, etc.) structured support, signposting, and consultation on policy and performance of local authorities and public service organisations regarding BAME LGBT community members needs, and of course related broader education initiatives such as the BU project exemplifies.
Sharing between the two Protected Characteristic communities what their respective experiences of discrimination and prejudice are, provides a valuable broadening of perspectives which is effective in counteracting prejudice and discrimination across minorities and in regard to the particular issues and needs of this 'intersectional' community.
Please watch the LGBT+ Network for Change and DREC websites for more news in the coming weeks!
LGBT+ Network for Change
Please bookmark our news page: https://lgbtnetwork4change.com/news/